Engel-Gematex Sorting System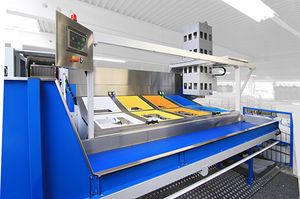 The Engel-Gematex sorting system is used to sort and transport all kind of textiles (dirty, wet and dry).
The measurements and capacity of the sorting station can be adapted in accordance with customer`s requirements. Optional electronic weight and quantity recording of the sorted textiles is possible.
Engel-Gematex offers sorting systems for all purposes:
Sorting system for laundry containers
Sorting system for laundry trolleys
Sorting system with air transport technology
Sorting system for bag system (Stockbox battery/tower)
---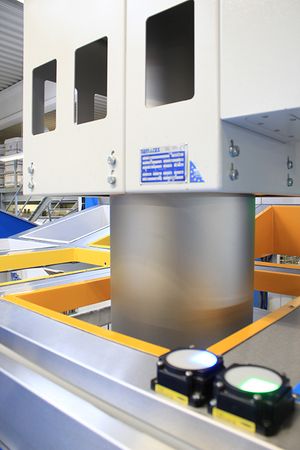 Weighing sensors for electronic weight and quantity recording
Full automatic pressing-device

This enables the transport container to hold double capacity, which leads to cost savings when delivering laundry to the customer.
Sorting stations can be loaded by using different technologies:
Vacuum transport systems
Conveyors
Tilting devices